What should I buy: an iPhone or a DSLR?
Can an iPhone replace a trusty DSLR in 2022?
In this article, we'll take a look at the differences between DSLRs and iPhones to help you decide which equipment is right for you.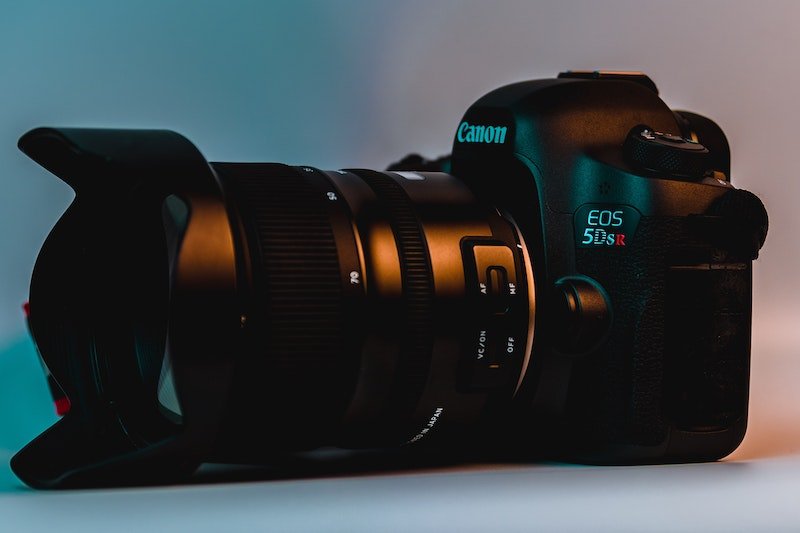 Quality of photos
DSLRs have much better image quality than the iPhone. At first glance, iPhone photos may look great on a small screen, but if you zoom in on the images and compare them to photos taken with a DSLR, you'll see a distinct difference. Colors are more accurate with DSLRs, and the image retains much more detail because the resolution and image sensor are higher for capturing detail. iPhones can automatically process the image (computational photography) to make it look good, but the overall quality of an iPhone is worse than that of a DSLR. Of course, it's still important to use the DSLR properly to get a better image than on an iPhone. You can also improve the image by taking RAW photos and editing them (see below).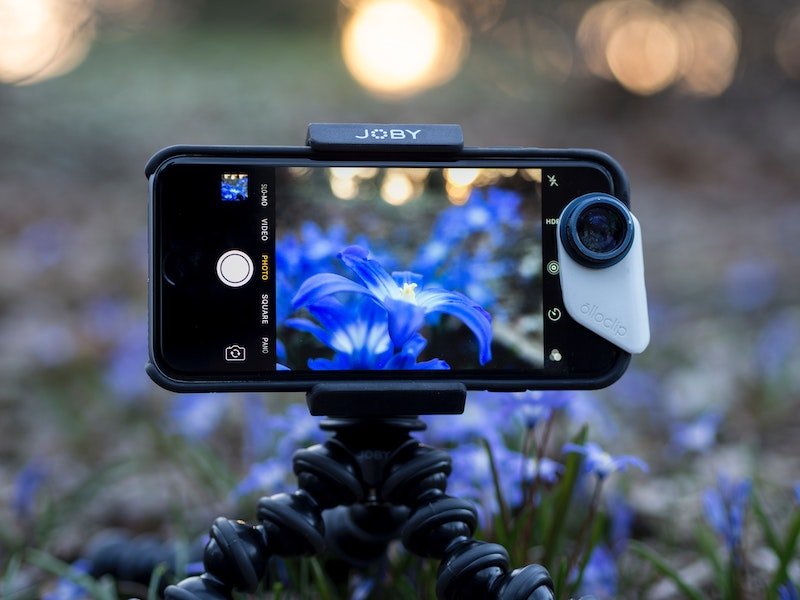 Bokeh effect of background blur
Background blur, or bokeh, occurs when you take a picture by focusing on a foreground subject with a wide aperture, causing the background to blur due to the shallow depth of field. When shooting close objects, iPhones have some blur, but they add a false blur to make objects farther away look similar. The blur that iPhones add is in no way similar to the natural bokeh effect created by DSLR lenses. The background/bokeh blurring achieved with a DSLR lens is much better and more natural, with cleaner, smoother blurring and no weird effects around the outline of the subject.
What about lenses?
Because iPhone lenses are so small, they reach their limits. iPhones are good for wide angles and some zoom shots, but they won't look as natural. iPhones only have fixed lenses with no option to change them later. DSLRs have lenses for all purposes and can magnify objects much better than the iPhone. There are also different lenses for wide-angle landscapes, portraits or adjustable zoom. Many lenses are made from quality glass, which can improve clarity, color, and overall image quality.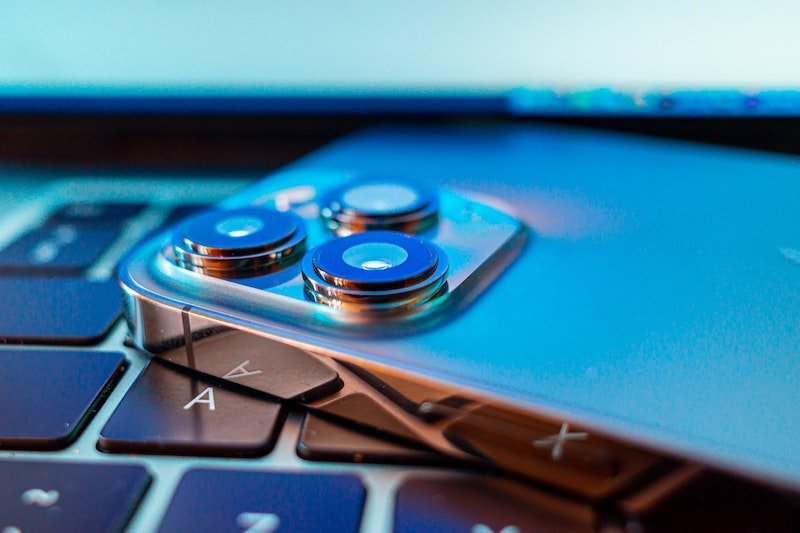 How easy is it to use both options?
Taking photos on iPhone is easy because you can simply point and shoot. On the other hand, DSLRs require skill and training to get the most out of your camera. While the iPhone is more accessible, learning how to use a DSLR camera can be an enjoyable experience that can help you become a better photographer. You will discover aspects of what makes photography great. Choose the iPhone if you want something simple and don't care too much about quality or more control and flexibility over your photos. Otherwise, DSLR cameras are worth the extra effort as you will get stunning images. How are settings different? DSLR cameras have a lot more settings to customize everything to create the image you imagine, which can add more flexibility than the iPhone camera app. There are buttons dedicated only to changing certain settings on a DSLR, making it easier to use and set up than anything on a touch screen. However, some DSLRs now have touch screens in addition to physical buttons. The iPhone doesn't have many settings to change in the stock camera app, but some "professional" camera apps add some flexibility.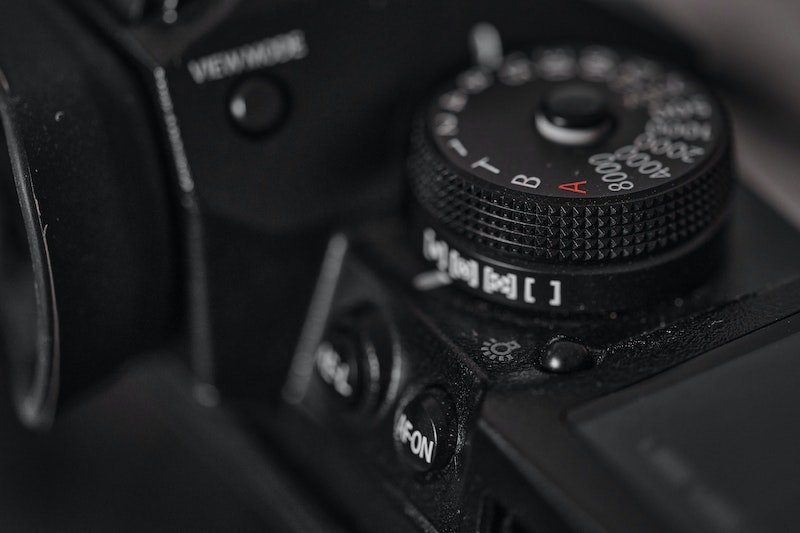 HDR (High Dynamic Range)
An HDR image enhances blacks and balances whites for a colorful and balanced photo. Mobile phones have made HDR even more popular as they can do it quickly. iPhone can automatically capture HDR images by taking many photos and then combining bright and dark images into one. DSLRs have automatic HDR capabilities or can be done by hand, but sometimes it's not that easy. If you want the same performance and speed, your best bet is to get a DSLR with the highest dynamic range. Dynamic range is the maximum range between dark and light, so the higher the dynamic range, the more it can capture the broader range of the two extremes. If you shoot with a high-dynamic-range camera and use the RAW format, you will be able to edit the image later without any restrictions.
Battery life
Taking photos on your iPhone can cause significant battery drain over time. If you don't have access to a socket or portable charger for your phone when taking a lot of photos or videos, this can also become an inconvenience. DSLRs have replaceable batteries, so you don't have to worry about running out of battery and not being able to get a new one. It can also be easier to charge DSLR batteries as you can swap out multiple batteries so you can shoot freely while the extra battery is charging for later use.
Storage size
iPhone storage is fixed and can be expensive for large storage options and there is no way to upgrade storage later. Having photos on your phone can make it easier to save them. DSLR storage can be unlimited as you can buy multiple memory cards. Memory cards are also much cheaper, so you can freely take as many photos (or videos) without worrying about your phone's entire storage being used up.

How easy is the transportation of DSLR vs iPhone?
DSLRs are much heavier and larger than the iPhone. You can't just put it in your pocket like with a phone. You will probably also need a bag of extra accessories and lenses (if you have more than one) to take with you. The need for additional items can make it difficult to carry with you all the time. Mirrorless cameras are smaller, so they might be a better option if that's important to you. iPhones are much lighter and easier to carry since you probably carry your phone with you every day. You can also use some attachments, but they are usually much smaller and lighter, making them easier to handle.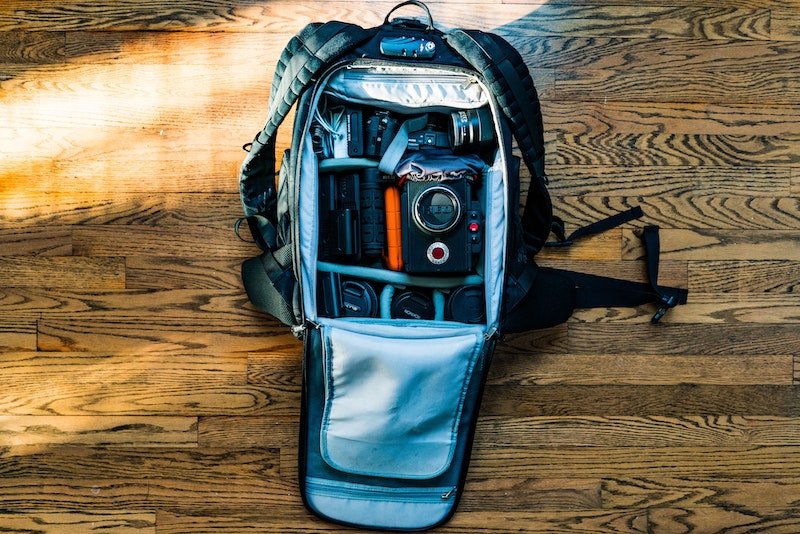 Differences in editing photos by DSLR vs iPhone
You will have much more flexibility in editing DSLR photos. DSLRs can store more information in an image file, especially if you shoot them in RAW format. RAW images are uncompressed photographs that retain all data when they are taken. For example, if you're shooting a JPG image in low light, you can't make it very bright without causing artifacts and losing detail. With a RAW image, you have the ability to significantly lighten the dark areas and balance the highlights with them. You don't know how much photo editing is possible until you try to edit a RAW image. Editing photos on an iPhone may not have as much editing flexibility, but most of the editing is done automatically by the phone's processing. While this is nice, it still takes away the flexibility if you want to change it later. However, it's easier to quickly edit an image on your phone.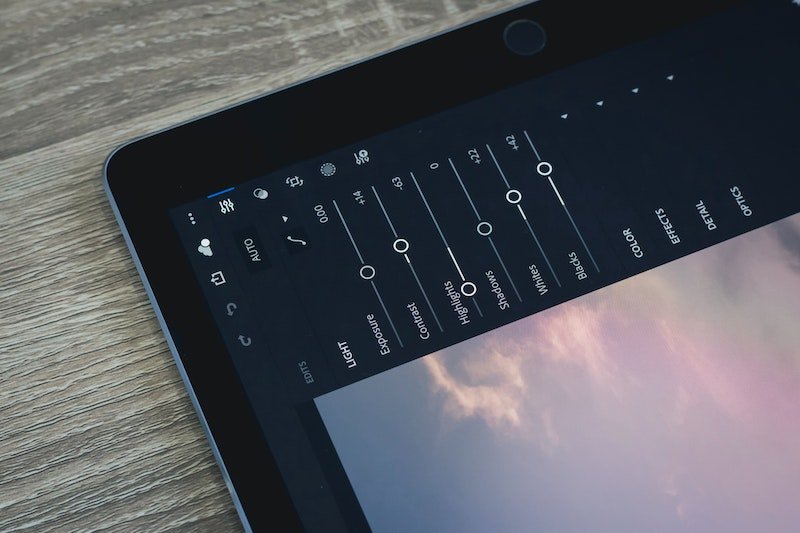 Prices for DSLR vs iPhone
DSLRs have a lower starting price for beginner cameras, but they can be much more expensive if you purchase a high-end camera and a few lenses. Despite the increase in cost, DSLRs can retain their value over time. These cameras can also do more and still work many years (or decades) later. If you get a good camera lens with a good DSLR, it's worth it in the long run. The downside to using a phone through a DSLR is that you may want to upgrade sooner as phone technology continues to improve rapidly. Since you'll probably be using your phone anyway, buying an iPhone with a good camera can save you some money. However, you can still get both the phone and the DLSR camera! The iPhone has a fixed starting price, so you know what you're getting in one bundle.
iPhone 11 Pro VS $7500 Pro DSLR Camera
DSLR recommendations
Nikon D850 45.7MP BSI CMOS sensor. 3.2-inch tilting touchscreen display. Battery life rated for up to 1840 shots. 7 FPS continuous shooting with a 153-point autofocus system. UHD 4K video capture at up to 30p.
Canon EOS Rebel T8i 24-megapixel APS-C image sensor. 3.0-inch vari-angle LCD touchscreen. ISO 100 to 25,600 and can extend up to 51,200. 7 FPS continuous shooting. 45-point phase-detect autofocus. 24p 4K video with 1.6x crop. Full-sensor video @ 1080p60.
Mirrorless cameras recommendations
Sony A7 III 24MP full-frame BSI CMOS sensor. 3.0-inch 922K-dot touchscreen LCD. 2.36M-dot OLED viewfinder. 693 phase-detection point autofocus. UHD 4K video with the full width of the full-frame sensor. 10 FPS continuous shooting. In-body image stabilization. Dual SD memory card slots.
Sony Alpha A6000 24.3 megapixel APS-C CMOS sensor. 3.0-inch tilting 922k-dot LCD screen. 1.44M dot OLED electronic viewfinder. Hybrid autofocus system with 25 contrast-detect and 179 phase-detect points. 11 FPS continuous shooting with subject-tracking. Full HD video recording at 1080p60. Wi-Fi with NFC capability and downloadable apps.