In COVERED, Alan Powdrill Reveals Some Beautiful Secrets
Alan Powdrill found inspiration for his COVERED series in fashion photography, particularly in Helmut Newton's work.
In these diptychs, composed of a dressed portrait and a nude portrait, he questions the perception that one can have of a person, while documenting the explosion of the tattoo.

These portraits seem to show two facets of the models: the one that has adapted to society, and the deeper, more unique one that really represents them.
Alan also interviewed each of his subjects, making us enter a little more into their intimacy through the stories behind their tattoos.
In an interview, the photographer talks about Victoria Clarke, one of his models and the one whose story marked him: she is on her third full body tattoo. Each time, she had the previous tattoo removed with laser and re-tattooed over it.
For the moment, Alan has only photographed in the United Kingdom, but hopes to travel the world to feed his series of tattoos and personalities as beautiful as they are fascinating.
You can follow Alan on his Instagram, and find his work on his site.
Bill Baker, 59, London
"I like the fact I'm middle-aged, have a professional job and am surrounded by un-tattooed people, that I confound that image and not with pretty safe tattoos. No Fucking Way, as it says on my chest."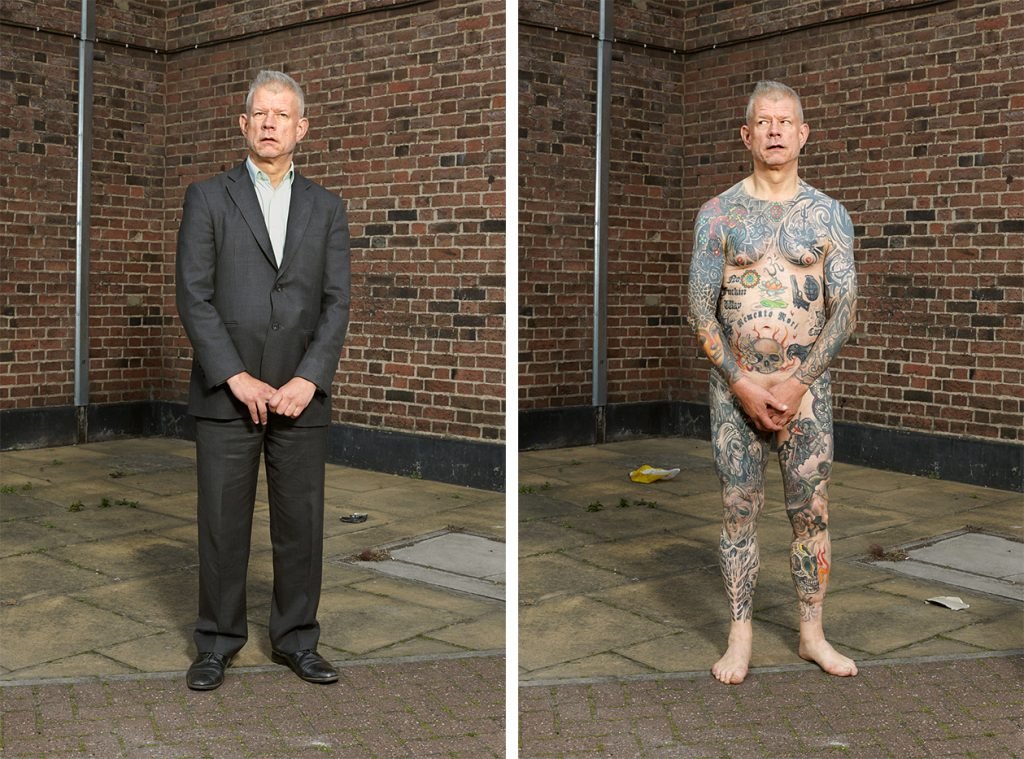 Lillianna Zuczek, 23, Hackney
"I don't feel my opinion will change on my tattoos, I doubt I'll have any regrets regardless of my age."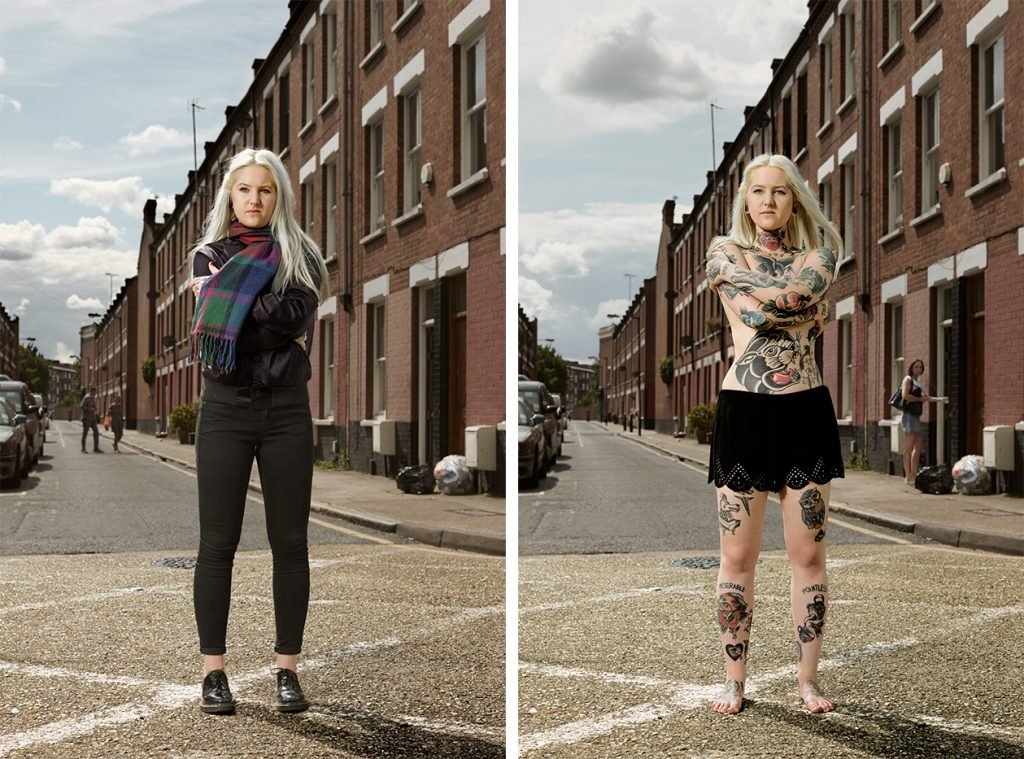 Dave Clayton, 66, Leyton
"I started in 1963 when I was 14 and I don't think I'll ever stop."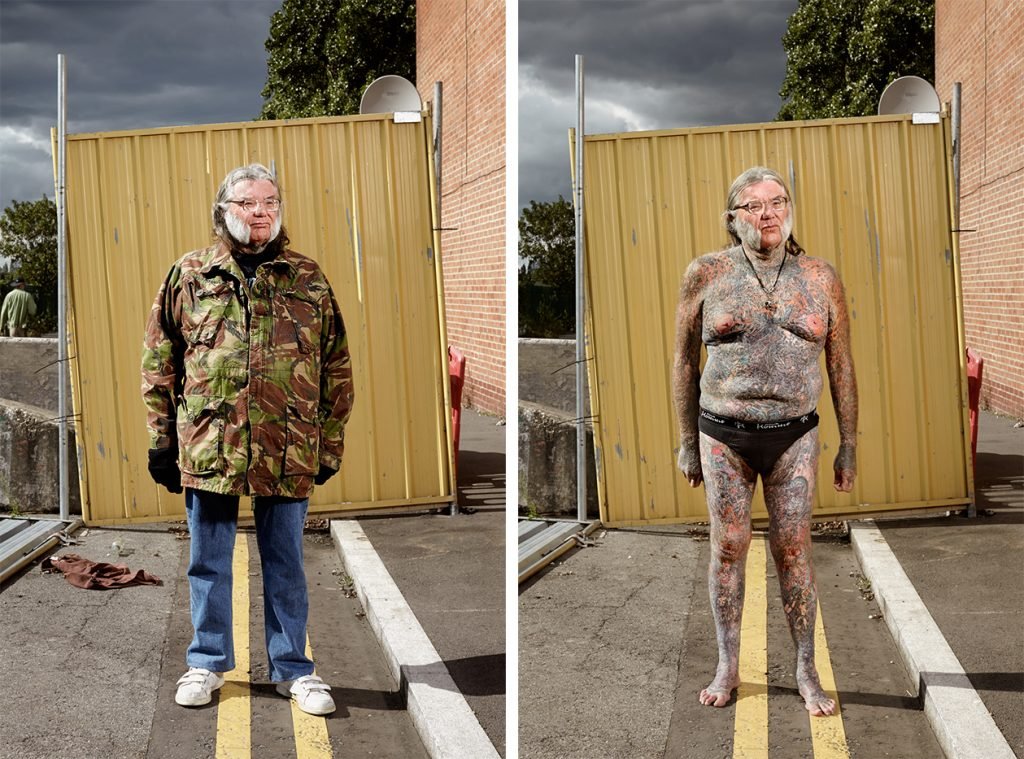 Graham Platts, 58,  Cleethorpes
"I was 51 when I started and my father was already dead and my mum didn't say anything as she was in the early stages of dementia."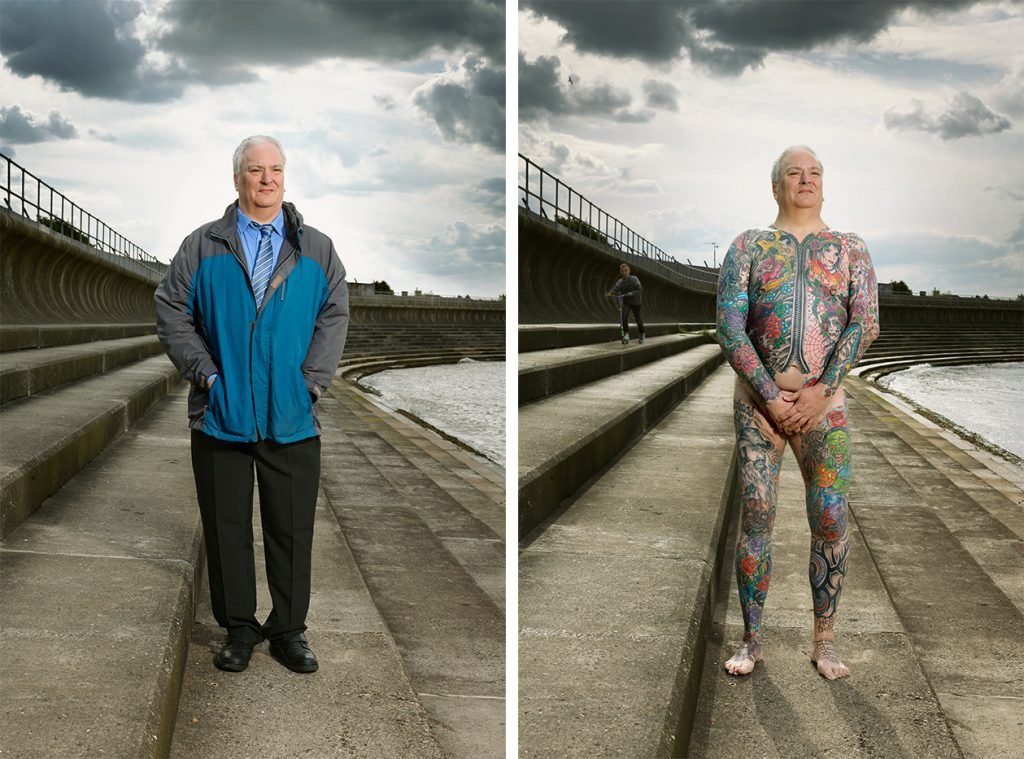 Victoria Clarke, 37, Coventry
"My tattoos are part of who I am and I'll always love my bodysuit now and when I'm 80. The respect and love I get for what I look like is what it's all about."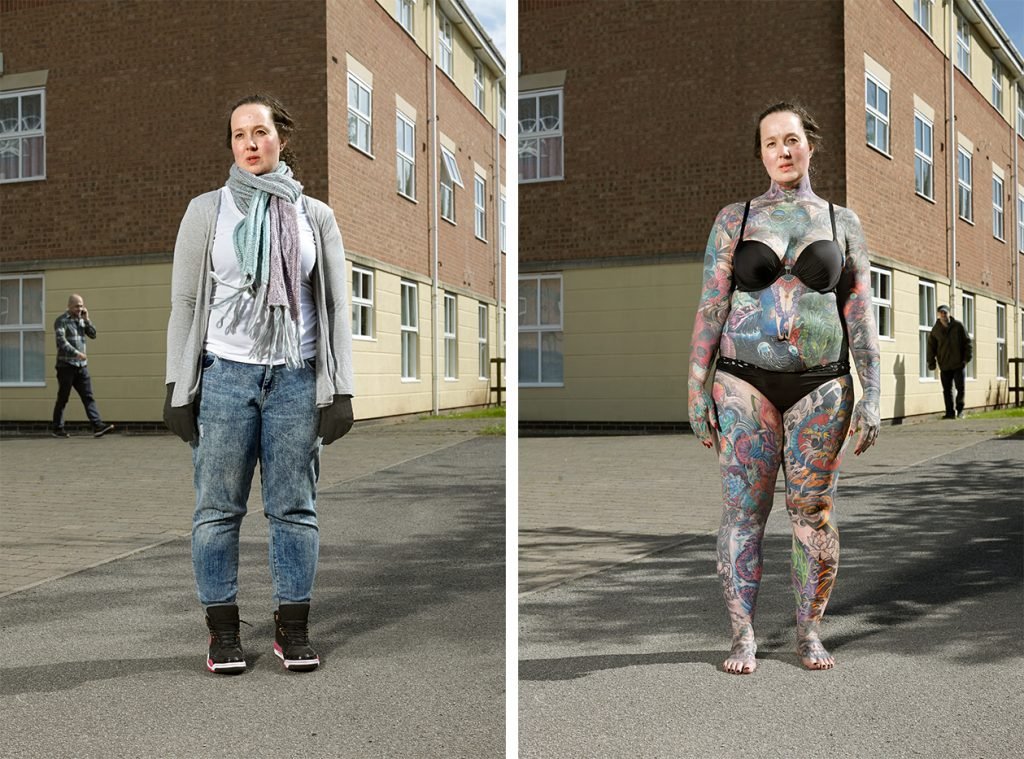 Peter Ramsey, 38, Colchester
"They have given me confidence in life since my Crohn's illness, I will love them in the future like I do now."