The World of Erik Johansson
Erik Johansson is a Swedish visual artist based in Berlin, who has built an international career thanks to his mastery of retouching tools and his overflowing imagination. 
His optical illusions, created by combining several photographs, take us into unknown and intriguing worlds. Here he talks about his beginnings, his way of creating his images, and more...

Hello Erik, can you introduce yourself to our readers?
I'm a photographer and visual artist from Sweden based in Prague, Czech Republic. My work can be described as surreal world created by combining different photographs. I work on both personal and commissioned projects with clients all around the world. In contrast to traditional photography I don't capture moments, I capture ideas with the help of the camera and imagination.
The goal is to make it look as realistic as possible even if the scene itself contains impossible elements. In the end it all comes down to problem solving, finding a way to capture the impossible.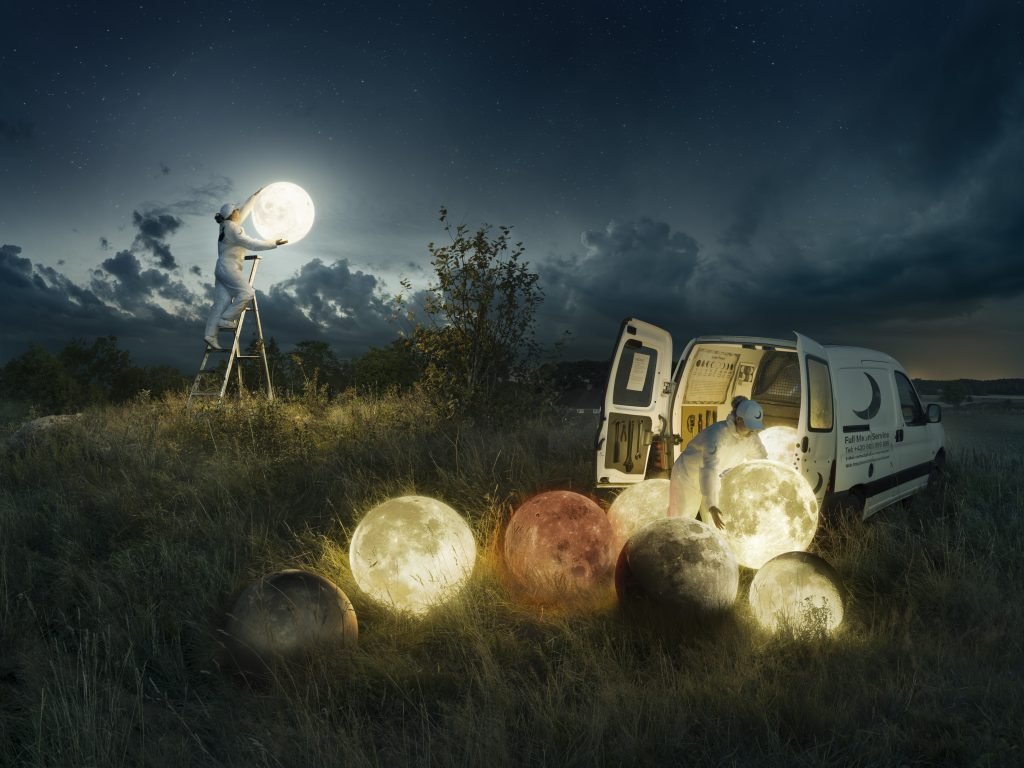 Full Moon Service ©Erik Johansson
How did your passion for photography begin?
It started when I got my first digital camera in the year 2000. I always liked drawing and playing with computers but this was the first time that I discovered that I could combine my two interests. I started drawing and modifying the photographs I took and I started to challenge myself to create impossible scenarios but still make them feel realistic.
How would you define your photographic style?
Surreal Photography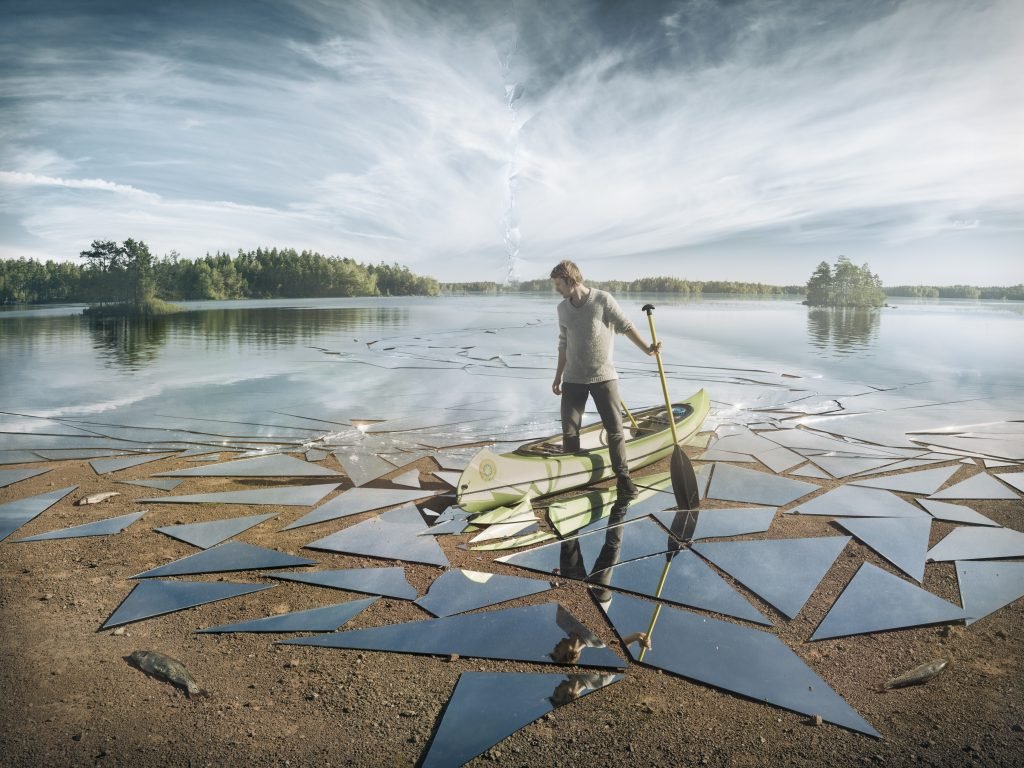 Impact ©Erik Johansson

The type of images you make doesn't seem to leave much room for improvisation. How do you build a photograph?
That is true, it takes a lot of time to plan these images, in fact it's a majority of the time I spend on each image, planning is everything. It always starts with a sketch, a simple idea, then I start thinking about where I can photograph it and how I can light the scene and make sure that all the parts will come together well.
I like the look of natural light but I sometimes create this light by using flashes as well. The photography part only takes about a day and the retouching can take about a week, but it all comes down to planning it well, then the other steps will be a lot easier.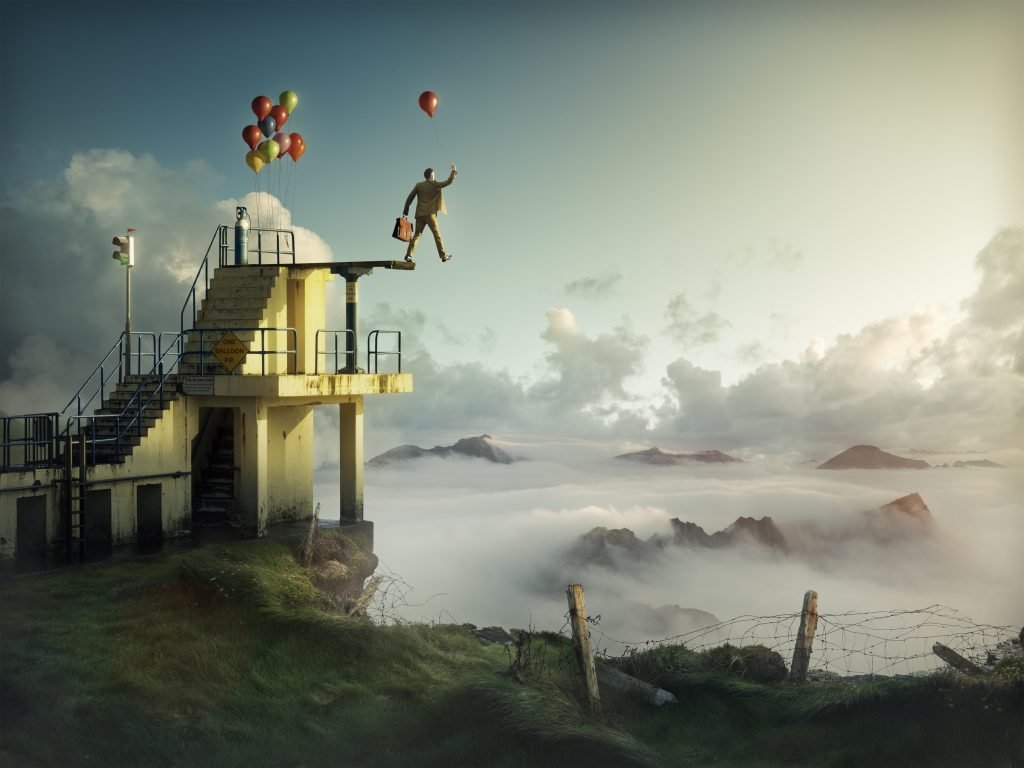 Leap of Faith ©Erik Johansson
When I saw your work, I felt like I was seeing a child's imagination being brought to life through an adult's knowledge. What place does childhood have in your artistic approach?
I guess it does, I get a lot of inspiration from children's books. As a kid I loved to look in books and create stories around the images I saw and I guess that's just how I keep working today. I want to create a playful environment where the eye can wander around and discover new things all over. It's all about the details.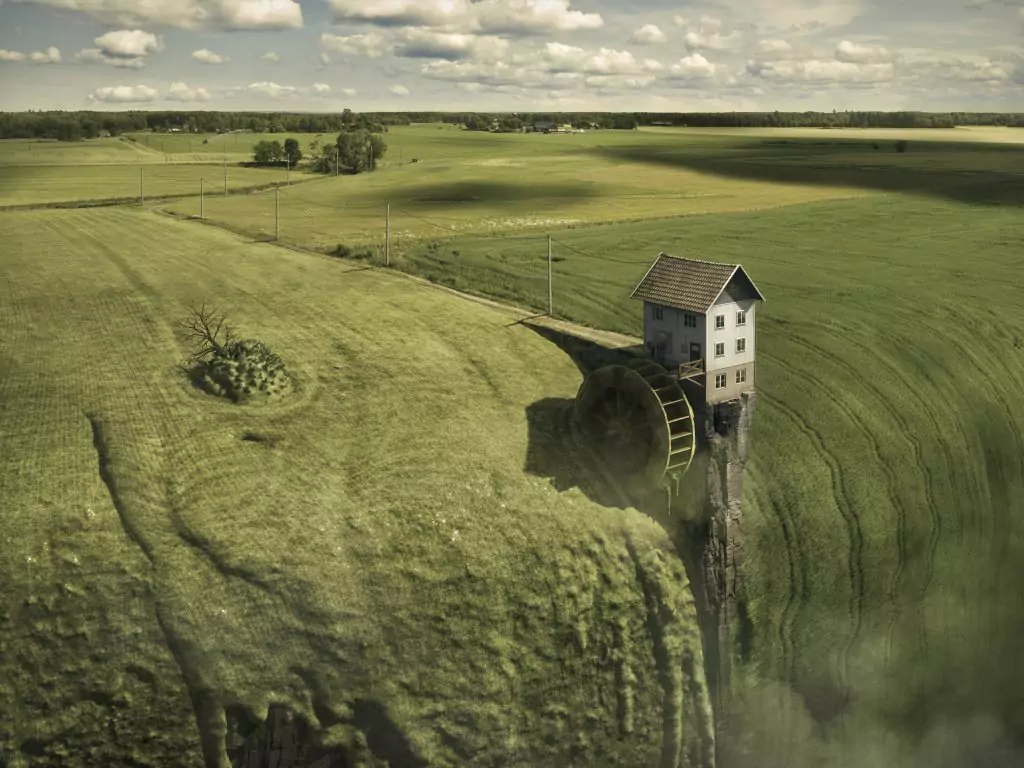 The Architect ©Erik Johansson
What do you wish to communicate through your images?
I want my images to tell stories and make people think in an unexpected way, but those stories are not necessarily mine to tell. The images should speak for themselves, I just put a title on them.
What are your inspirations?
I get inspiration from everywhere, anything from things in my daily life to art exhibitions. I think it's more about a way of thinking in an unexpected way, finding unexpected and new combination between things all around me.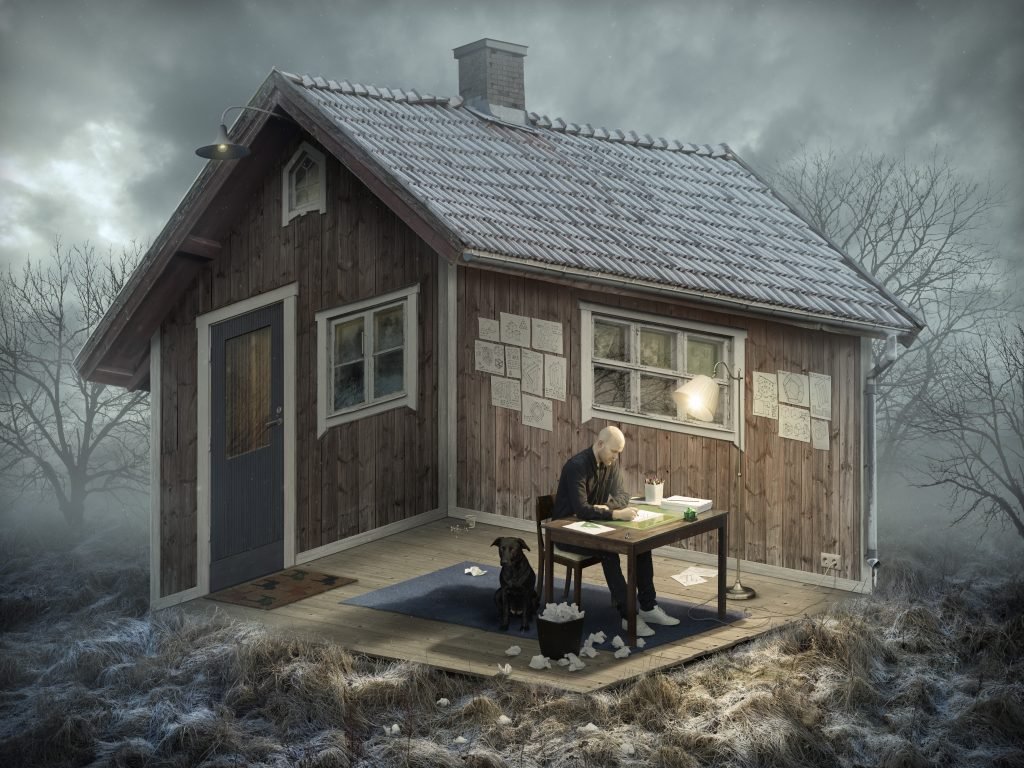 Full Moon Service ©Erik Johansson
What advice would you give to young artists?
Trying is the best way of learning, never stop, just keep creating. You need quantity to achieve quality!
Do you have any ongoing projects you can tell us about?
I'm currently working on a bunch of new personal project and I have a lot of new exhibitions coming up in the next two years so you'll see a lot more coming from me in the near and far future!