Jessica Kobeissi, Fashion Photographer And Youtuber
The importance of social media, and more.
Jessica Kobeissi is a young fashion photographer. Her honesty and generosity have built a strong following of over 500,000 people, who watch her adventures and listen to her advice on Youtube. We asked a few questions about her work, the importance of social media, and more!

Hi Jessica, can you introduce yourself for those who don't know you already?
My name is Jessica and I'm a photographer from Detroit, Michigan. I also make photography tutorials on my Youtube channel to help people learn new things ?
How did you start photography?
I grew up using Photoshop and loved to edit and retouch, so really I started to photograph to be able to edit my own photos (hahah). In the end I really loved taking pictures, so I just stuck with it.
Why fashion photography?
During my early years online graphic designing I used a lot of fashion magazine editorial scans from Harpers, Vogue, Elle, Nylon, etc. so it was something I had always been exposed to. I also love fashion and conveying attitude in my photos – which seems to fit in perfectly with this genre.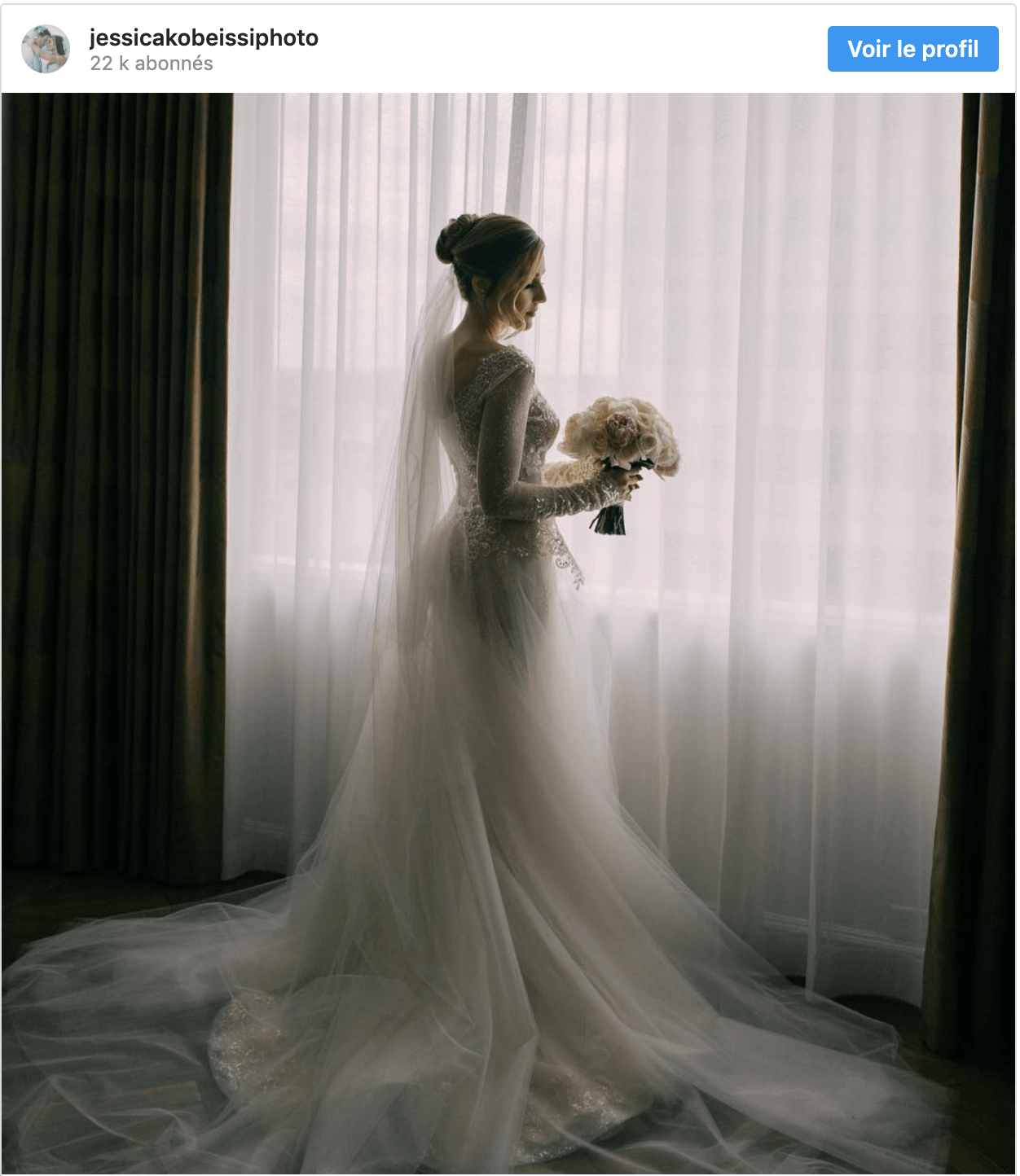 You are also a wedding photographer. Do your wedding shoots inspire your fashion shoots, and vice versa?
I think it's only one way in this case, haha. My fashion shoots definitely inspire how I shoot my weddings. A lot of my clients book me because they want some of that fashion photography attitude mixed in with their wedding photography – so it definitely works.
What pushed you to start a Youtube channel?
I've been writing tutorials since I was 14 years old – so it just seemed natural to me. Before photography I was into graphic design and would be asked how I got a certain effect or how I designed something, so I wrote a tutorial and people loved it. Ever since then I've just been used to creating them for people to learn!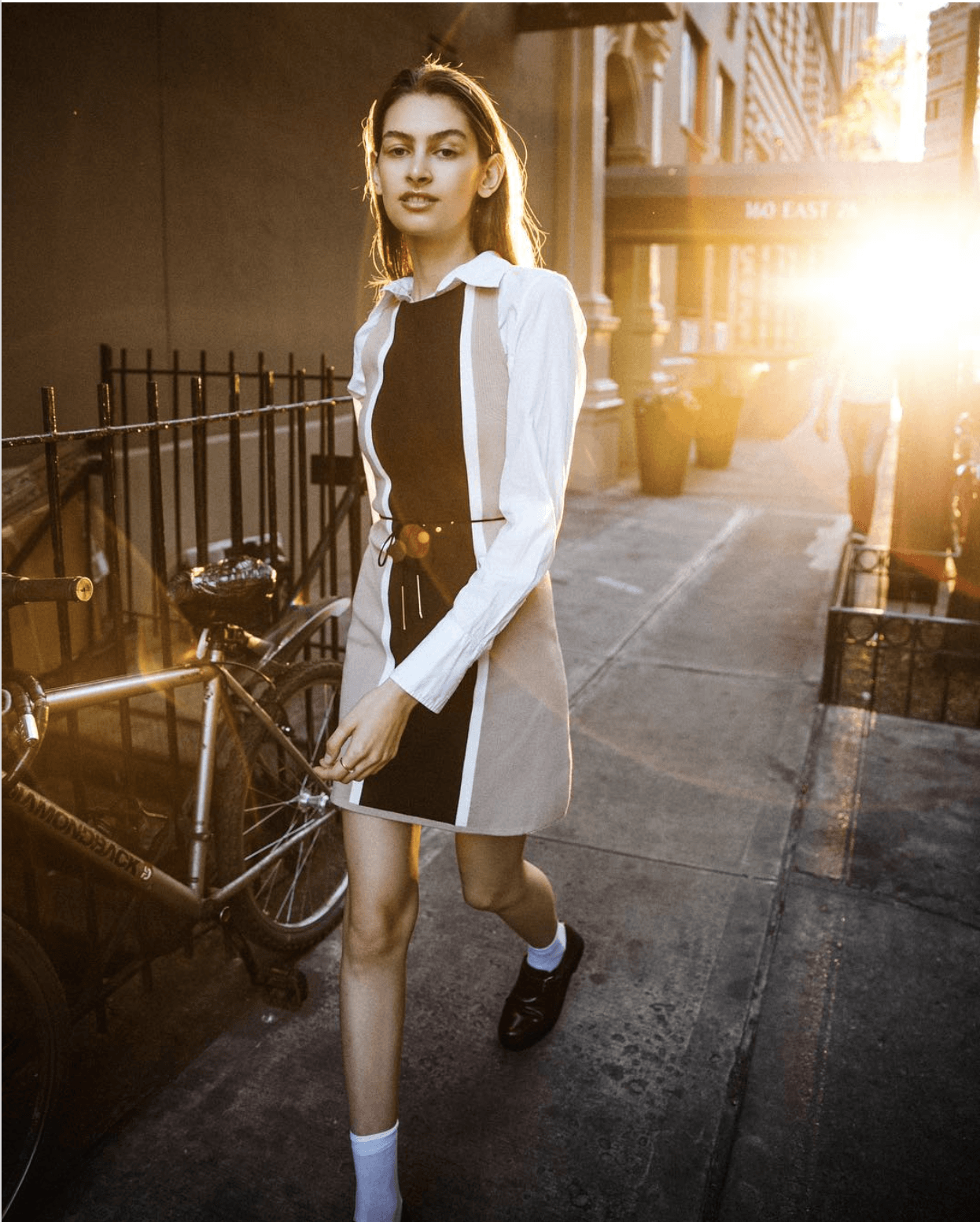 How important do you think social networks are in a photographer's career now?
For photography I don't know if it's extremely important, but it definitely helps in some cases. I wouldn't say it is a make or break kinda thing – at the end of the day it's your work that matters. You can have a million followers but if your work isn't that great – then it's just not that great. You can only go so far until your work has to stand on its own.
Does having a channel and a large following push you to produce more than if you did not have such a big presence online?
Yes of course. It's half and half. Having all this support from my family, friends and people who follow me really motivates me even more to create new and better content. However if this weren't the case I would still be working twice as hard because that's who I am as a person. I never let myself give up, and I like to push myself to try new things.
You are doing something that is hard for a lot of young artists-talking about your own work. Did that help you to push your creativity further? Do you find inspiration in what your subscribers ask you?
My subscribers always recommend ideas they'd like to see me do, and I try my best to switch it up and challenge myself by doing them. So yes it is inspiring for me to go out of the box and out of my comfort zone!
Where do you find your ideas? Who are the photographers you look to for inspiration?
When I travel I become inspired, so whenever I have time I will book a ticket and go on an adventure. I love to meet new people and sometimes while we talk an idea will pop into my head and I'll have to pause them and say, "wait a second! You just gave me a great idea and I have to write this down before I lose it!" My favorites..hmm! I absolutely love Lina Tesch, she's one of my favorite photographers. I love the attitude and feeling in her photos. I also really love Bonnie Hansen, her work is phenomenal.
What advice would you give to a young photographer?
Don't give up. Keep going.
Which of your pictures represent you most ?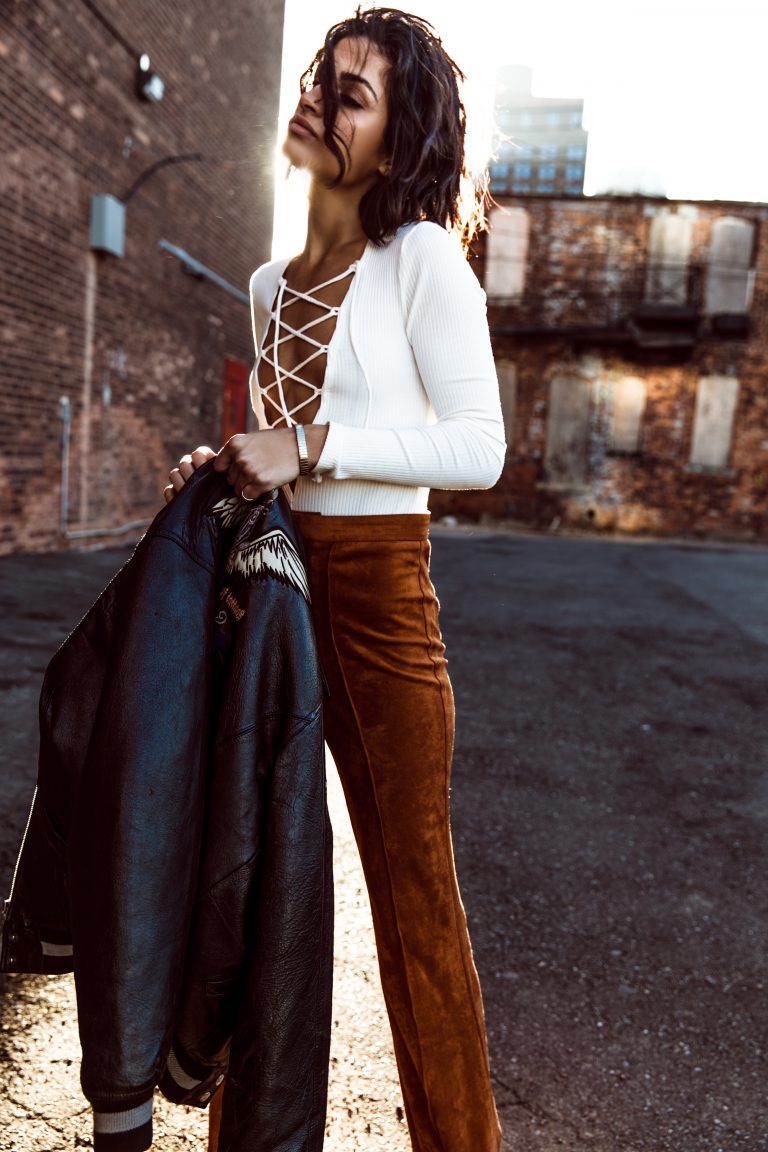 ©Jessica Kobeissi
I really love this photo because we woke up very early to catch the light in Downtown Detroit. The colors, the location and the model (my stylist) represent my style very well.